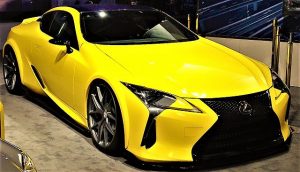 Christmas is just around the corner. If you are planning to give a gift to car enthusiasts, there are lots of options to choose from but always consider their automotive passion. Car enthusiasts are naturally meticulous and have a specific preference when it comes to car accessories. On this blog, we will give you 12 Christmas ideas for a car enthusiast and that will also match your budget.
Custom Floor Mats
On choosing floor mats, you should pick the best-looking, best-fitting, and most durable. The price of car floor mats usually starts at $200 and if you are unsure which type of floor mat for a specific car, you can always consult with a Broomfield auto mechanic. Car floor mats brands also provide custom-fitted formats for a wide assortment of vehicle and probably has a template for the car you're shopping for. If they don't have it, they will send you a blank template and you can cut for the exact specifications.
Smartphone Mount
Smartphones are so important for drivers, especially when using GPS. Car lovers on the other hand would much rather spend their money on cool parts and accessories than pay a fine for using a phone while driving. Giving them a smartphone mount is like giving the gift of safety where it can be mounted to the dash or windshield and is compatible with all smartphones.
Car Cleaning Kit
It would be a big help if you give a cleaning kit to a car enthusiast as it would give more convenience since these would be a space saver. It can also help lessen emergencies as a clean car always drives better. A cleaning kit usually starts at $100 which already includes wash soap, detail spray, glass cleaner, wheel cleaner, cream wax, tire shine, and professional-grade accessories like wheel cleaning brush, scratch-free microfiber cloths, and a wash mitt. You can always confirm with an auto mechanic Broomfield co for the cleaning checklist.
Mechanic's tool kit
Aside from a car cleaning kit, every car person needs their own set of tools. Instead of rummaging through the random assortment of tools they've accumulated over time, a mechanic's tool kit is well organized and includes everything they'll need to tackle mechanical work. And yes, it is better to check with a Broomfield auto mechanic to know which set of tools is best for a specific car. Check out more car maintenance checklists for more information.
Cordless Tire Inflator
This tool is important especially during a time of emergency and you see no auto mechanic Broomfield co. A tire inflator is an air compressor that is useful to every driver where inflating tires is easier than ever before. With an auto-off feature, they'll never have to worry about over-inflating.
A Pair of Driving Gloves
Given the cold weather brought by winter, a pair of gloves is a safe Christmas gift idea to every car enthusiast. It will keep the hands from freezing on a cold steering wheel without losing the necessary grip for maneuvering.