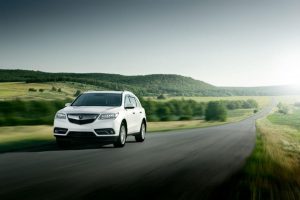 Car depreciation is the difference between a car's value when you buy it and when you come to sell it.  In the first year after purchase, a car's value depreciates between 15-35% and up to 50% or more over three years.
Aside from the mileage factor of the car, its condition could also affect the value, and therefore taking good care of your car is a must if you want to retain its value. Even the smallest discrepancy could result in a lower valuation and if you want to know how to retain your car's value, do not do these things:
1. Losing track of your car documents
Like house titles, car documents are also important, especially when in the future you finally decide to put your car on sale. Buyers usually ask for ownership history and they will be needing supporting documents such as your service booklet, registration documents, official receipt, and other essential papers that are needed to be checked. Missing documents could lead to unsaleable vehicles and the more accurate the records are, the more chances of winning over the buyer and closing the deal.
2. Cosmetic Damage
 The overall exterior and interior appearance of your car could affect its resale value. To take care of your car's appearance, paint should be meticulously taken care of by washing it regularly and applying it with wax at least once a month or better yet invest in a paint protection film of ceramic coating. You can always check the Broomfield auto mechanic if you are unsure. If the car has scratches or any other damages, it's best to have it repaired by the auto mechanic Broomfield Co in order to maintain its good looks. Everything must also be clean from the dashboard to the carpet and most especially the seats. 
3. Skipping your car's regular maintenance
When it comes to retaining the value of your car, maintenance should always be a priority. Not only that it makes your car clean but it can also prolong its life and working condition. Brand new cars usually come with a service booklet wherein your past oil changes and other periodic maintenance services from auto mechanic Broomfield Co are recorded. Some buyers are also skeptical and they need these booklets just to see if your car has been properly maintained throughout your years of ownership.
4. Accessorizing your car
Accessorizing is a fun activity but it could also affect the sale price of your car if you want to sell it. Buyers are not the same in terms of aftermarket accessories for cars and so putting a limit to yourself in personalizing your car too much should be considered. However, you can keep the stock parts on hand, stick to bolt-on modifications and stay away from lubrication or accessories that could be too overwhelming. With this, you can easily revert back if your client also likes your previous car accessories.
If at this point you decide to sell your car but are unsure of what to do, the efficient way is to have it checked by the Broomfield auto mechanic. At New Way Auto solutions, we are proud to offer our full maintenance and repair services to Acura, Honda, Lexus, Nissan, and Toyota owners. We are committed to building the trust and loyalty of our customers. Call us now.